Team Up For Future!
Intro / About me
I'm Tim Zwiener. More details about me are in the works and coming soon.
Languages
City
I'm looking for
nATworkS ist auf der Suche nach Verstärkung! Werde jetzt Teil unseres Teams als Co-Founder:in. Du hast ein Studium in den Bereichen Finance und/oder Investment abgeschlossen und bereits erste Erfahrungen mit Unternehmensbeteiligungen gemacht? Dann kontaktiere uns und helfe dabei, die Startup- und Sportbranche näher zusammenzubringen. Bei uns arbeitest du mit professionellen Sportlern und spannenden Startups zusammen und unterstützt somit den Weg in eine bessere, innovative Zukunft. Wir bieten dir die Möglichkeit unseren Bereich für Startupinvestments nach deinen eigenen Vorstellungen aufzubauen. Interessiert? Dann lass uns anfangen!
I offer
Wir ermöglichen dir den Weg zu einem besonderen Investor:innen. Unser vorhandenes Sport-Netzwerk aus zahlreichen Athlet:innen mit Interesse für Startupinvestments ermöglicht eine schnelle und unkomplizierte Suche nach dem passenden Business Angel für dein Unternehmen. Noch nie war es einfacher ein Pitch Deck mit exklusiven Investoren zu teilen!
Startups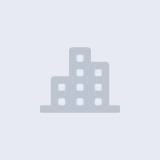 nATworkS
Die Sport- und Startup-Welt können voneinander lernen. Der Sport zeigt uns seit vielen Jahren, dass Erfolg aus einem passenden Team aus individuellen Akteuren entspringt. Mit nATworkS bilden wir erfolgreiche Teams aus innovativen Gründer:innen und einzigartigen professionellen Athlet:innen. Uns alle verbindet dabei etwas entscheidendes: die Motivation eine positive Zukunft zu gestalten.
Consulting
Marketplace / Platform
Sports
Jobs Listings
More Entrepreneurs
These member profiles could also be interesting for you!