Find the right
startup

Hey startup founder! If you're looking for cofounders, investors, startup employees or business supporters founderio is the place to be.
Co-founder matching
In our co-founder & startup-employee matchmaking area you will find new team members for your startup or interesting projects to join in no time. It's like tinder but for startups & talents!
Find your cofounder match now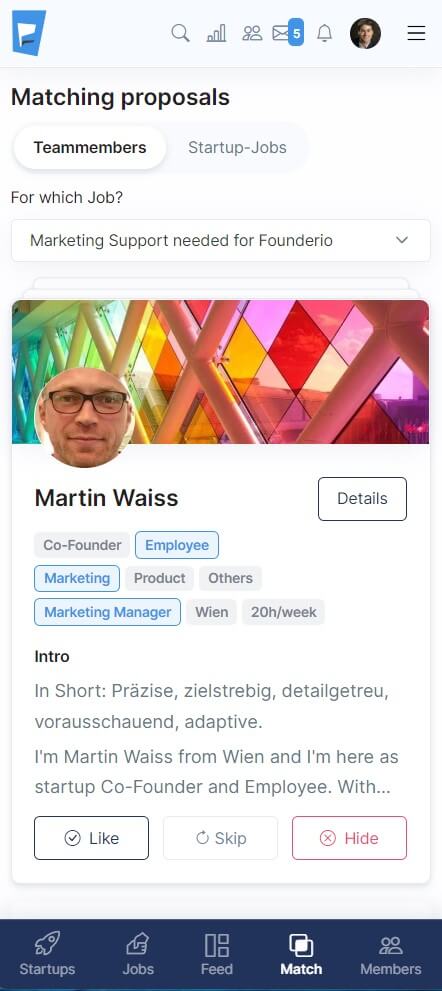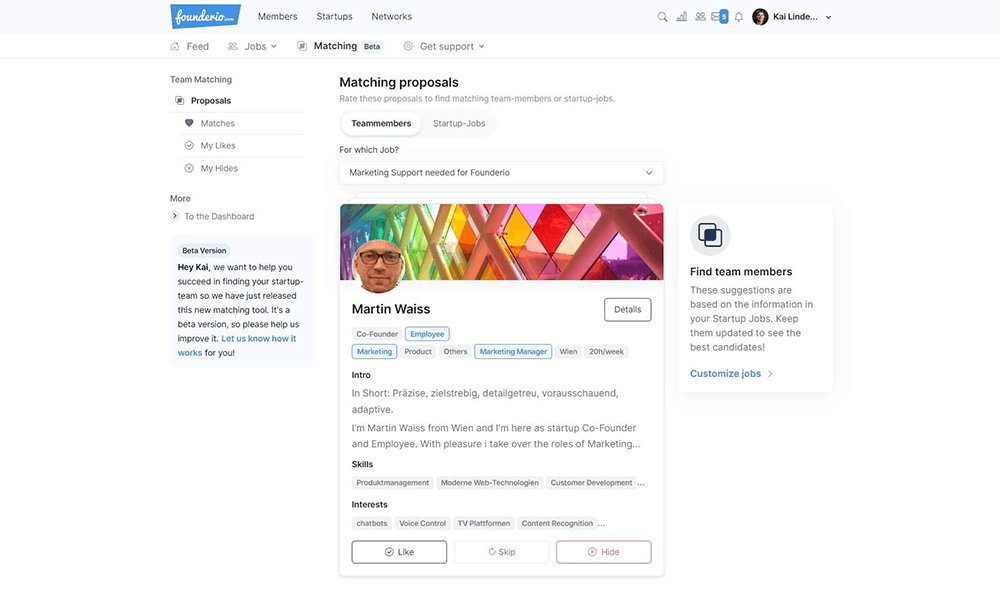 Three steps to find your team
Create a profile

Describe yourself as a teammember. If you have an idea add a startup-job.

"Like" proposals

Based on your profile information we present you with fitting projects or teammembers.

It's a match!

Get notified about matches and start writing messages before meeting in-person.
My co-founder Tobi and I found our developer as a third team member through founderio. Now we're really taking off with the ProSiebenSat.1 Accelerator as our supporter.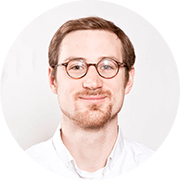 Moritz Zyrewitz
Co-founder of kaputt.de
Thank you founderio! After only a few days my co-founder and I found each other here! Now nothing stands in the way of acc match's development. You have made it possible!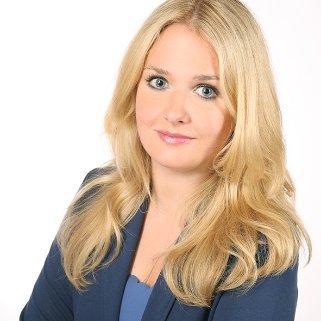 Jekaterina Kisseleva
CEO of accmatch
Startup Support
Organizations, Corporates, Service providers, Freelancers, Experts and Supporters, specialized on founders and startups, for your project.
What is founderio?
A mentor called us the "LinkedIn for founders" and we believe it's true.

Founderio is the largest online network for startup founders in Europe. We help entrepreneurs find cofounders, startup employees and business supporters online. Simply sign up and connect with thousands of entrepreneurial minds.

Our goal is to enable founders and startups in bringing their business ideas to life faster and more successfully and help scaling their startups.
Join us today!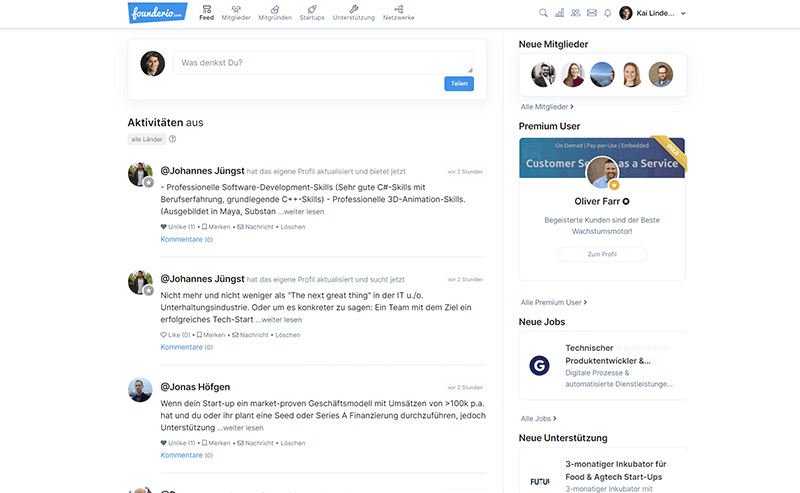 Our Values
Founders first
We are a platform for all people that want to become entrepreneurially active and change our world for the better.
Future for everyone
Climate change, as a major global challenge for humankind, demands us to take entrepreneurial action.
Female power
There are too few female entrepreneurs. A missed chance for our societies that we want to help tackling.
Our Partners
These organizations support startups, founders and us!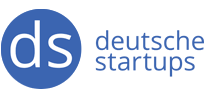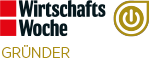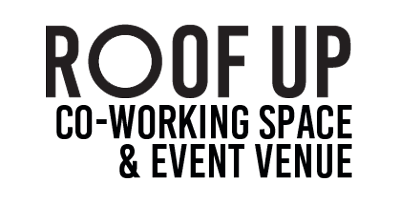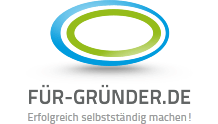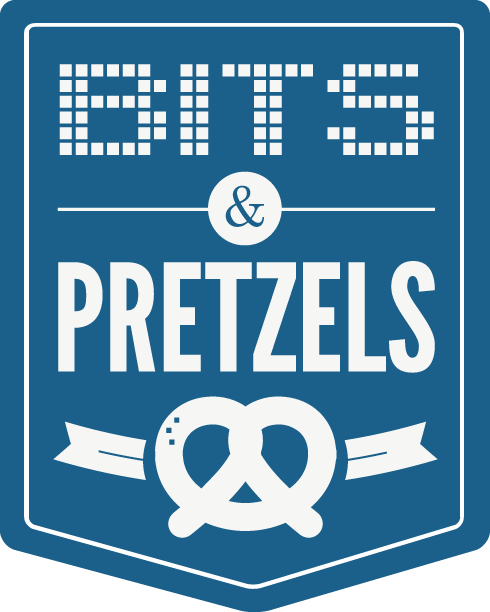 Stay up to date?
Get the latest member profiles and support offers delivered directly to your email inbox every week.
Receive Updates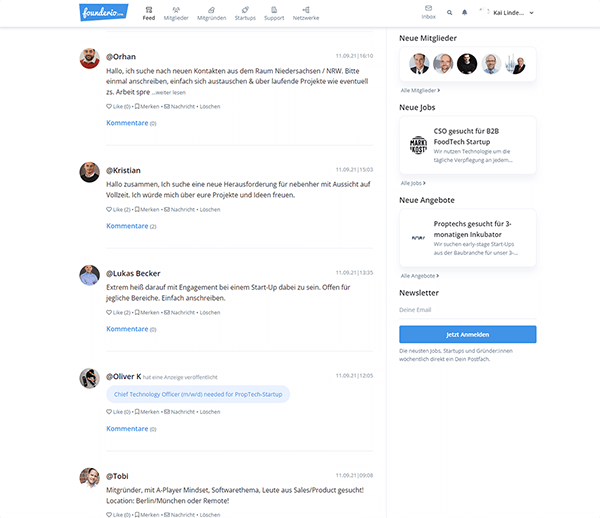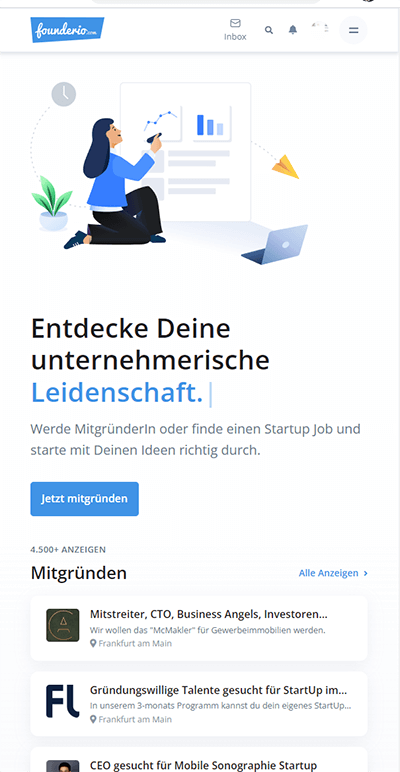 Create our future!
We a community of achievers. Let's change the world together!
Join us now