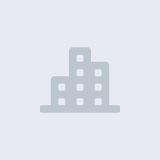 Chemiker/-in oder LebensmittelChemiker/-in wanted for Produktentwicklung Nahrungsergänzungsmittel
What you bring to the team
- Kenntnisse im Bereich Lebensmittelchemie, Chemie oder Ernährungswissenschaften
- Fähigkeit eine Rezeptur für ein Protein-Nahrungsergänzungsmittel zu erstellen
What awaits you
Wir sind auf der Suche nach fachspezifischer Unterstützung, die uns bei der Produktentwicklung eines Protein-Nahrungsergänzungsmittel beraten kann. Konkret benötigen wir Beratung im Bereich Rezeptur und Herstellung.
What we offer you
Wir sind ein junges, engagiertes, flexibel und zuverlässiges Gründerteam
Provider
from immediately
Startdate
More Startup Jobs
These Job Listings could also be interesting for you!
Our goal is to connect people & businesses with a lasting effect.
Wir glauben, dass zukünftig alle wesentlichen Unterehmen dieser Welt sich über unser System vernetzen werden.
Fill trucks on every possible route up to the roof.